WE HAVE A PROPERTY FOR YOU
Hawaii Island isn't just big, it's still growing. The Island of Hawaii is the youngest island in the Hawaiian chain and is also by far the biggest, providing a vast canvas of environments to discover; a variety of unrivaled natural wonders.
This is the home of one of the world's most active volcanoes (Kilauea), the tallest sea mountain in the world at more than 33,000 feet (Maunakea), the most massive mountain in the world (Maunaloa) and the largest park in the state (Hawaii Volcanoes National Park).
All but two of the world's climate zones generate everything from lush rain forests to volcanic deserts, snow-capped mountaintops to beautiful black sand beaches. Whether you're looking for a romantic getaway or a journey off the beaten path, you'll discover it all on Hawaii, the Big Island at one of our six vacation rentals.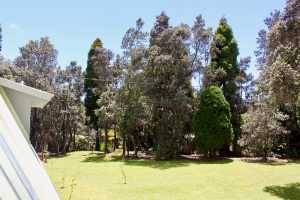 Hawaii • 1 Bed • 1 Bath • Sleeps 4
From the soaring cliffs of the Napali Coast to the vast chasms of Waimea Canyon, Kauai embraces the senses like no other destination. Explore the island via land, sea or air to experience settings you've only dreamed about. Discover 50-miles of heavenly beaches from Poipu Beach to Hanalei Bay. Explore charming and historic small towns like Hanapepe and Koloa where no building is taller than a coconut tree. With so much to experience, "Hawaii's Island of Discovery," is begging to be explored. Come and stay at one of our four properties, we have accommodations large and small to fit your needs.
On Oahu, Hawaii's timeless beauty blends with the modern luxuries of today. Swim in the warm waters of world-famous Waikiki one moment, then enjoy the dramatic mountain views of the Nuuanu Pali Lookout another. Watch the surfers on the legendary North Shore by day, then dance the night away in vibrant nightlife spots around Honolulu.
Get a taste of local flavors in Kapahulu one night, then dine at a Five Diamond Hawaii Regional Cuisine restaurant the next. From indulging in urban comforts to escaping to natural wonders, Oahu's "town and country" experiences are unrivaled. With so much to see and do, you're never far away from just what you're looking for on Oahu. Visit the Heart of Hawaii and find the island paradise you've been searching for at any one of our two properties.